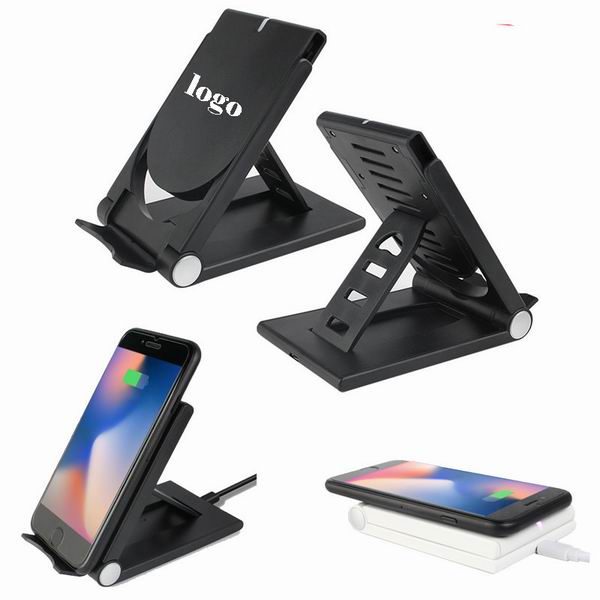 Foldable Cellphone Stand Wireless Charger 9012
This wireless charger is foldable phone stand too, works with all latest phones that have built in wireless charging capability.
Description
Folding phone stand, Wireless Charger for smartphones under the QI standard, Easy to charge your phone without cables, Just put your phone on the charging stand. The input is DC 5V- 2A, Output is DC 5V 1A. It is perfect for using at home, office, public area, etc. It is only wireless charger, not including a receiver. Welcomed customs logo for promotion.
We can do your small order with logo imprint.