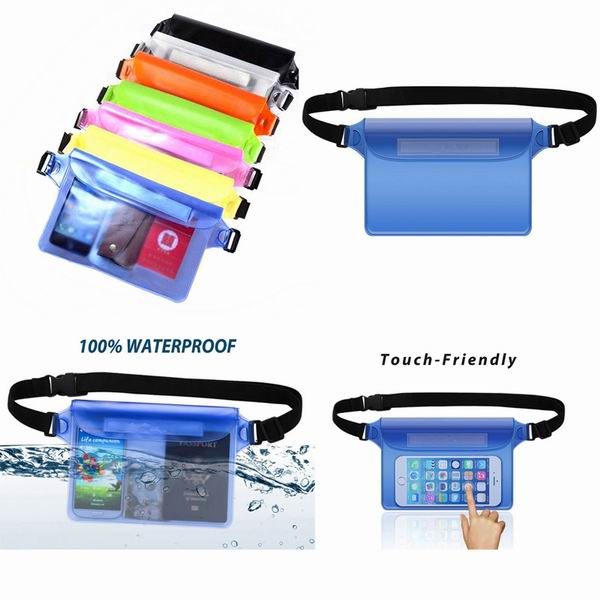 Waterproof Waist Dry Pouch With Belt 9015
The waterproof waist pouch is made of PVC with an adjustable waist belt, And screen touchable.
Description
The waterproof waist bag is made of PVC wth an adjustable waist belt and 3 zipper locks to seal and a fold over top, keeping items inside dry and clean. Phones, cash, tissue, keys, watch, etc, can be put inside the large bags. It is Snowproof, dirtproof and sandproof. Best pouch to used when you are boating, Swimming. Your logo is welcomed.