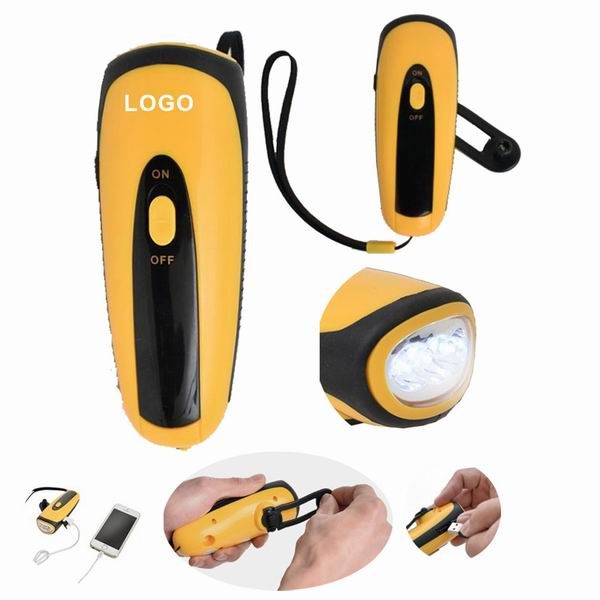 Hand Crank Power Led Flashlight 9021
The camping flashlight is charged by hand crank. it is a small power bank for emergency.
Description
Built-in 3-LED super bright flashlight can be used as night light. Cellphones and other electronics can be charged by this touch for emergency. Built-in 120mAh rechargeable lithium battery. You can charge the flashlight by hand-cranked way or external power supply. It is portable and lightweight.
Your logo can be printed on your small order.