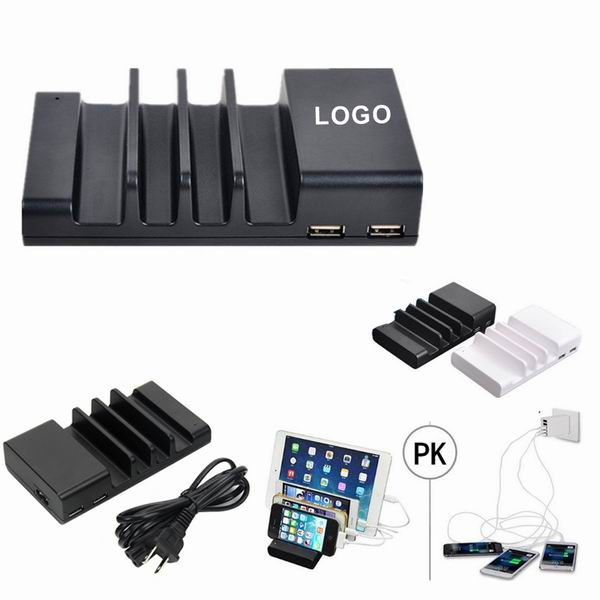 USB Hub 4 Ports Charging Station Phone Stand 9052
This desktop charging station is chanrger and phone stand.
Description
This desktop charging station is support for 4 devices at the same time with 4 USB ports. It can be phone stand and orgainzer. Input:AC100-240V 50/60HZ, Output: DC 5V/5A. This power adapter is compatible with cellphones, tablets, MP3 or other USB-charged devices. And charge your different devices without the need for adapters. This is perfect to use for home, travel and office. Your logo is welcomed.